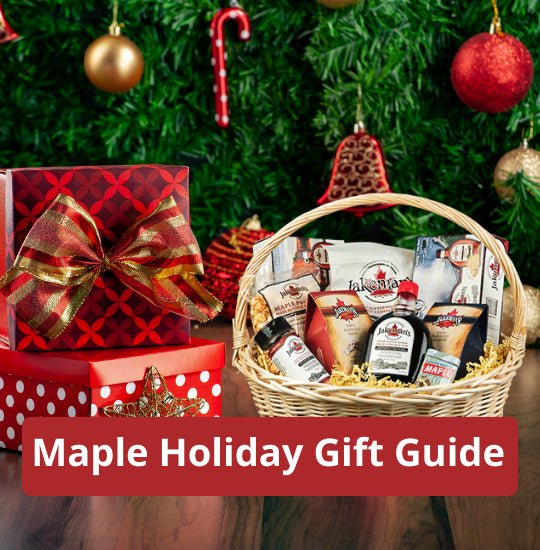 Jakeman's Holiday Gift Guide: Sweet Surprises Await!
This holiday season, indulge in the exquisite taste of Jakeman's Maple Syrup and spread joy with our delightful gift options. Whether it's for family, friends, or colleagues, our pure and flavorful maple products make for the perfect present. From our iconic Pure Maple Syrup to the delectable Maple Candies, there's a treat for every taste.

🍁 Pure Maple Syrup Bliss: Gift the essence of Canada with our award-winning Pure Maple Syrup. Sourced from local farms, it's a golden delight that elevates every breakfast.

🍬 Sweet Moments: Surprise your loved ones with our Maple Candies – little bites of heaven that capture the authentic taste of maple in each piece.
Whether it's for family, friends, or corporate clients, our gift baskets are a symbol of warmth and thoughtfulness. Explore the joy of giving with Jakeman's Maple Syrup – where every basket is a treasure trove of Canadian sweetness!