PRODUCT INFORMATION
CUSTOMER REVIEWS
PRODUCT INFORMATION
Enjoy Jakeman's award-winning, Grade A maple syrup in a delightfully rustic tin. Available in a variety of sizes, each tin comes full of pure, Ontario maple syrup. Order yours today!

Jakeman's Maple syrup is 100% pure and sourced from local farms all over Ontario. From the Mennonite communities of St. Jacobs, and the large maple orchards in Northern Ontario to small farms surrounding our location in Beachville.
The Jakeman family has been supporting local communities and producing our award-winning blend of 100% pure maple syrup since 1876. We hope you enjoy it as much as we enjoy making it.
Ingredients
100% pure maple syrup
CUSTOMER REVIEWS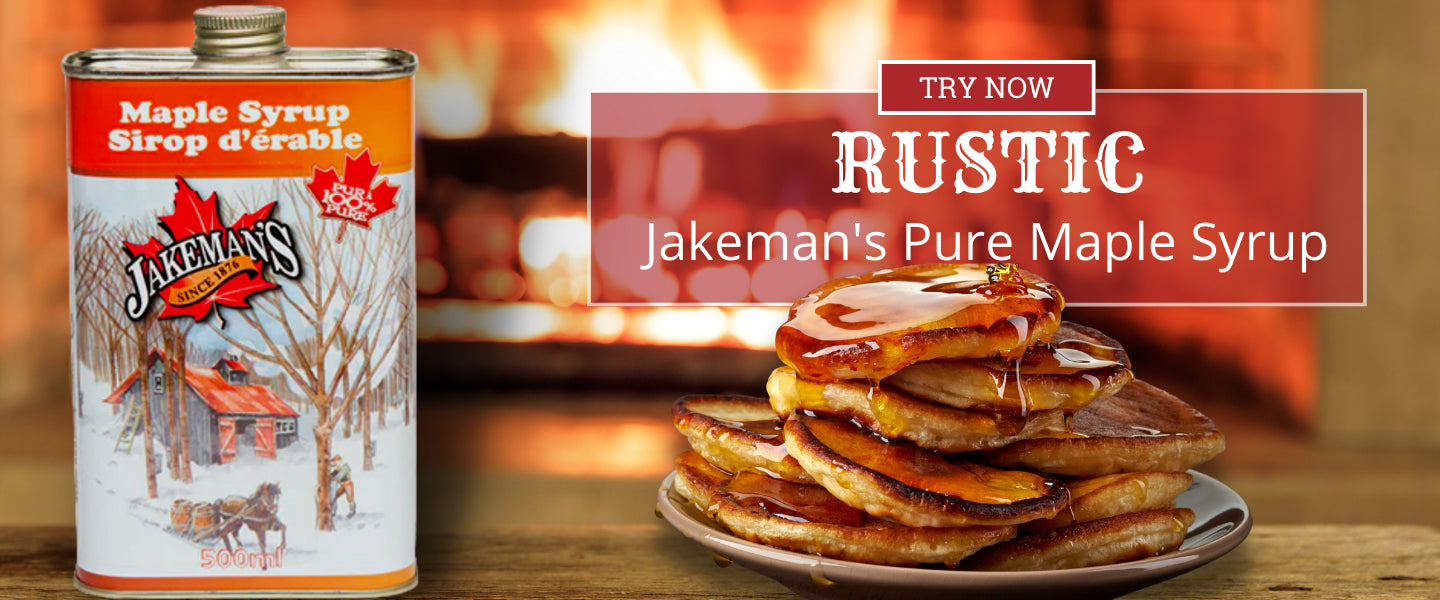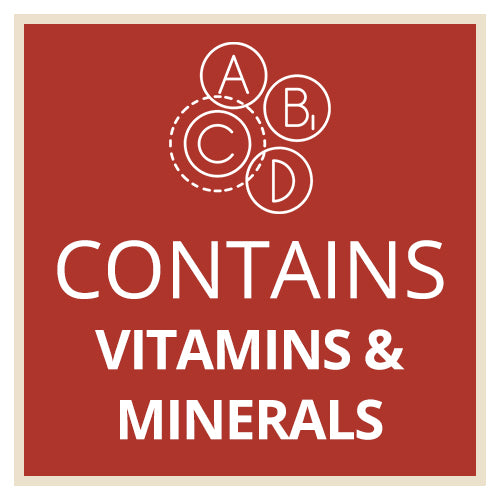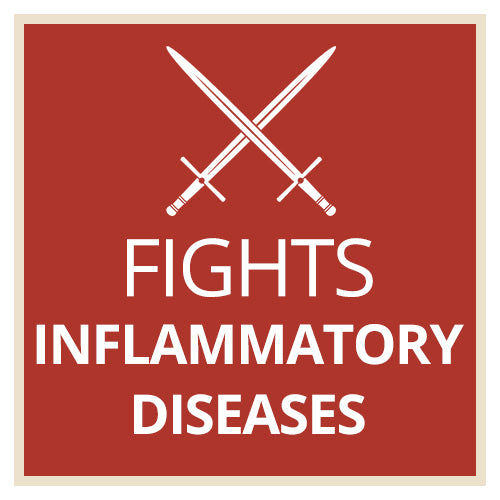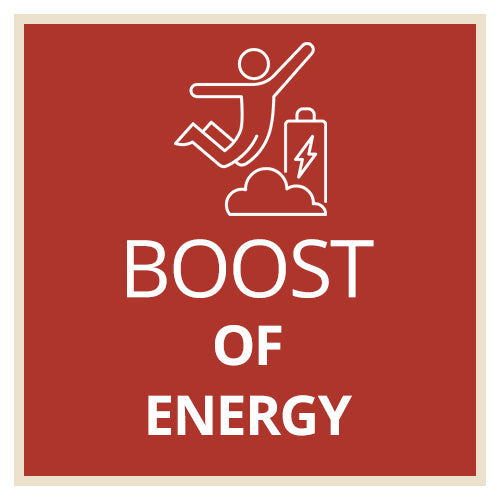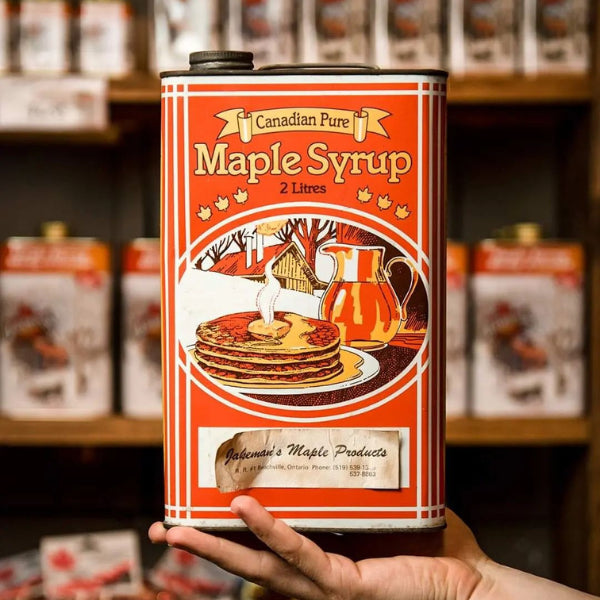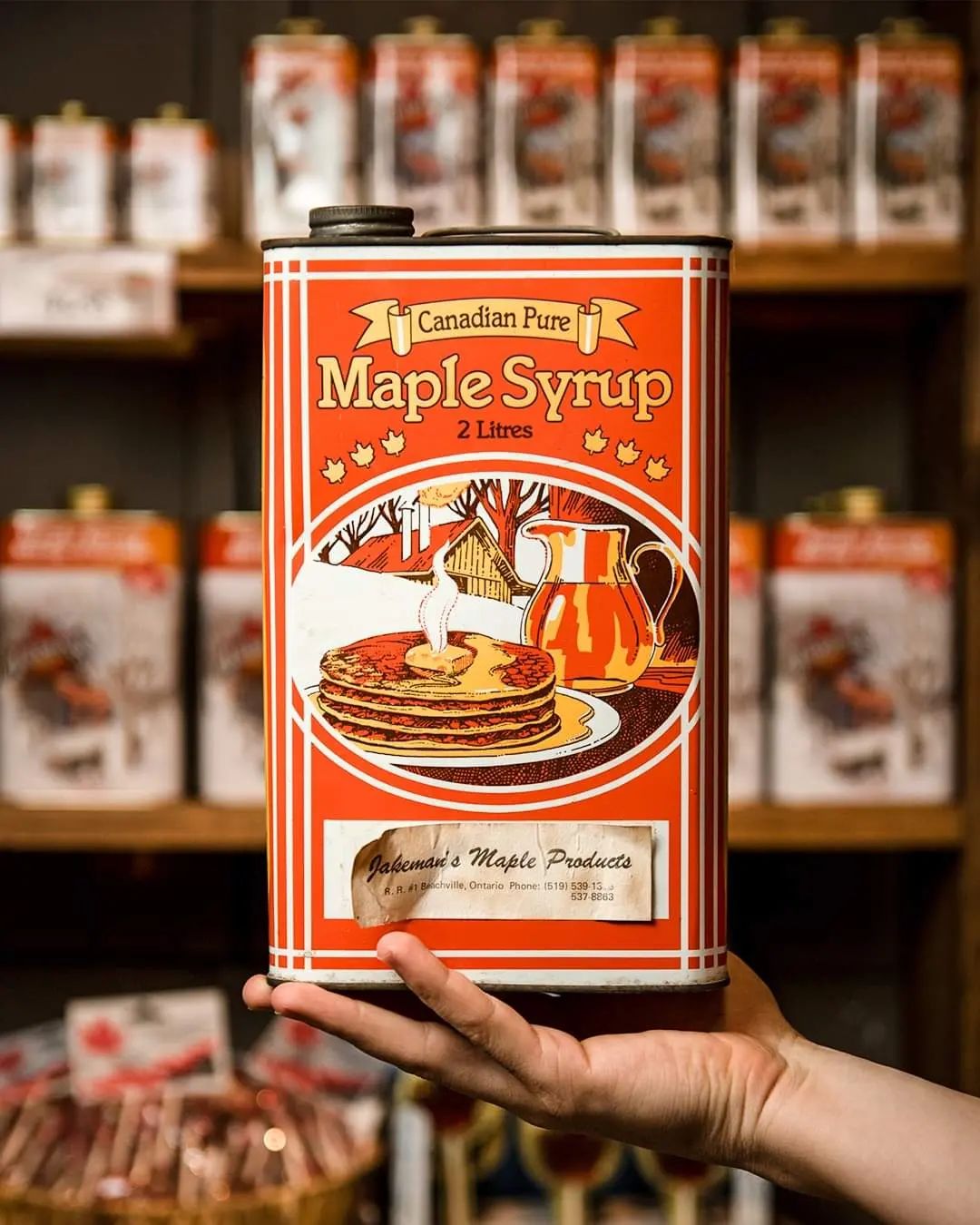 Since we first began we bottled our Maple Syrup in tin cans for a few different reasons. The first is, practicality when bottling, as well as customer use. And well...they looked pretty cool! Now, over 100 years later we still use tins to bottle our syrup.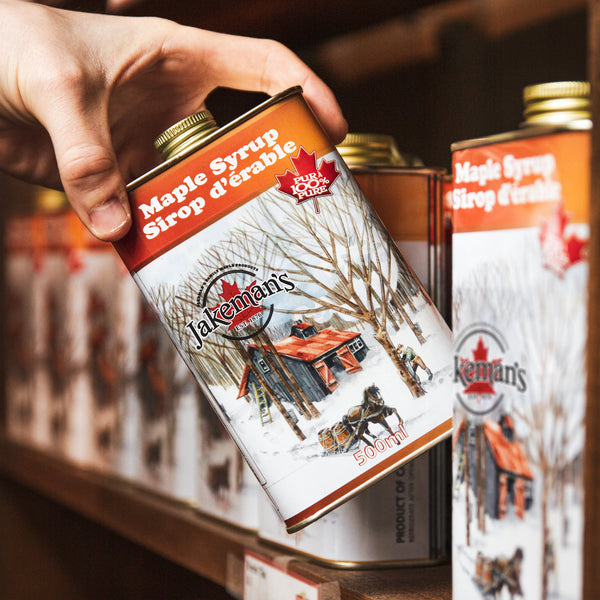 JAKEMAN'S MAPLE SYRUP - RUSTIC
Ordered 6x 1L Jakeman's Pure Maple Syrup - Rustic on a Thursday; received following Tuesday. Personable service. Quick, clean delivery. A coupon for "15% off my first order" arrived via email after my order was placed. A phone call to Jakeman's resulted in a quick resolution and adjustment to my total. We have previously ordered and will continue to order Jakeman's Syrup. FYI - it freezes quite well! Thanks to "all" for making my first on-line Maple Syrup order so seamless!
MAPLE SYRUP 1 LITRE
The order was shipped and delivered the next working day! Easy to track the shipment. Their maple syrup is delicious and we used it often instead is sugar, for marinating meats, fish and tofu. We also use it in the ingredients to make pad Thai or fried rice flavorings The taste is delicious whether eating with waffles and pancakes or using it in sauces!
The finest maple syrup products anywhere.
When I was an editor and writer at the Sentinel Review I always enjoyed writing stories and taking photos at Jakeman's. Tasty and healthy products galore and great employees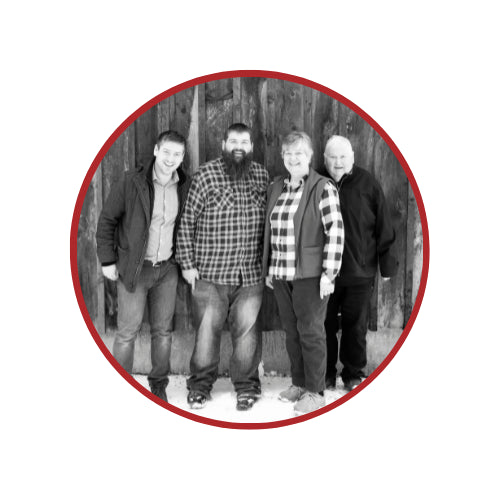 The Jakeman Family
has been producing our award-winning blend of 100% pure Maple Syrup since 1876.
CERTIFICATIONS