Upside-down Maple Bacon Pancake Cake
Posted by JAKEMAN'S MAPLE PRODUCTS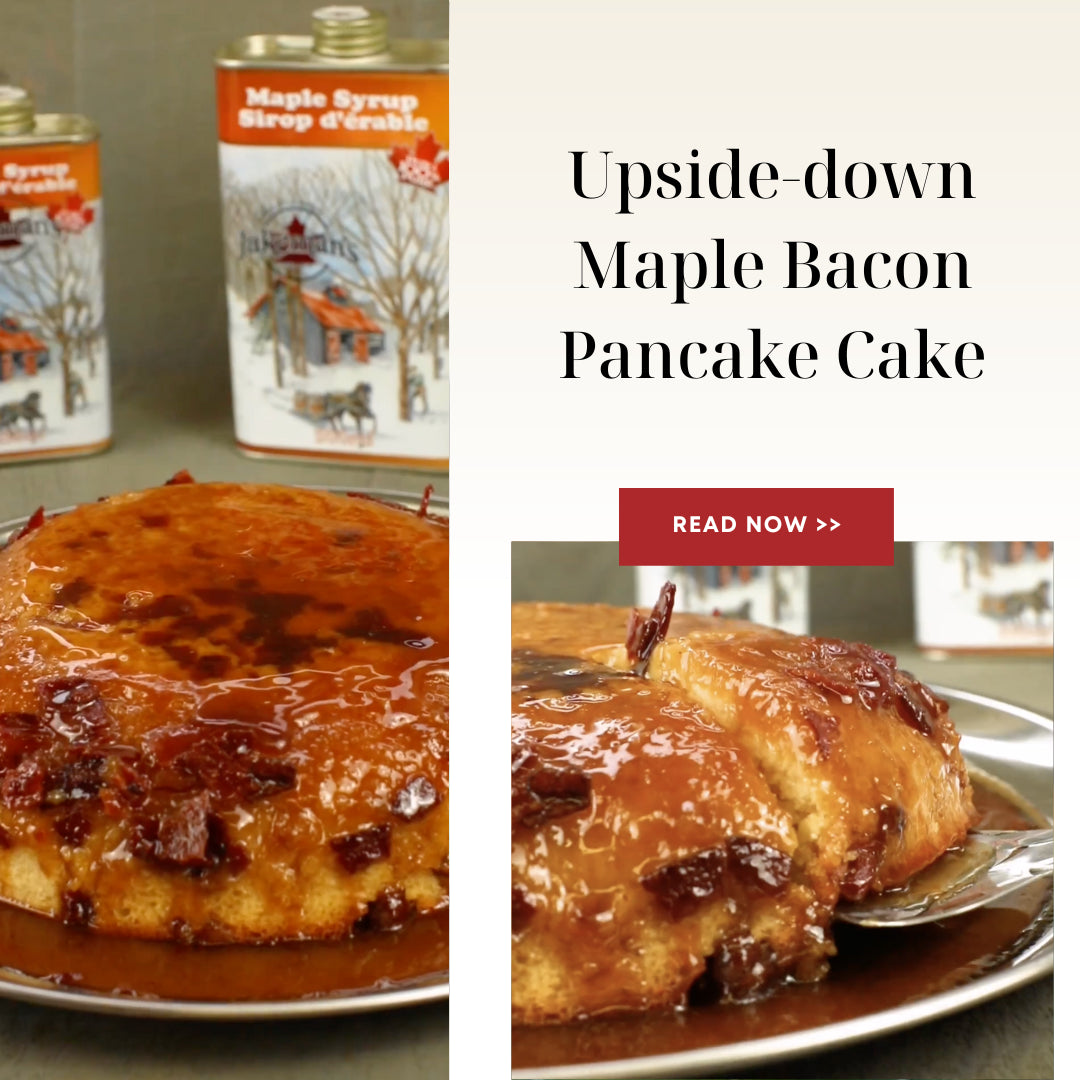 Hello, foodies!
Today we're going to share with you a recipe that will change your perception of pancakes. We've taken the classic pancake and given it a maple bacon twist. We're calling it the Upside-Down Maple Bacon Pancake Cake!
Firstly, let's gather our ingredients. For this recipe, we'll need:
Now, onto the fun part - the cooking!
Firstly, let's cook up that bacon to a fine crisp, then crumble it up and set it aside for later. In a pot, we'll melt some butter, maple syrup, and granulated maple sugar together and bring it to a boil for two minutes. This will create a sweet and sticky syrup mixture that'll add depth to our pancake cake.
Next, we'll combine the bacon and syrup mixture and pour it into an oven-safe dish. Then, we'll gently pour a thick layer of pancake mix over the top. Pop it into the oven at 375 degrees Fahrenheit for 45 minutes or until it's done (you can use a toothpick to check if the pancake is cooked through).
Once it's out of the oven, let it cool for 10 minutes before flipping it upside down to reveal the glorious bacon and syrup layer on top. And if you're feeling extra indulgent, go ahead and drizzle some more boiled syrup mix on top for added sweetness.
So there you have it, folks - the Upside-Down Maple Bacon Pancake Cake. A sweet and savory twist on a classic breakfast dish that'll leave you craving more. Try it at your own risk, but trust us, it's worth it.
Happy eating!
Collection 2019
Sale 70% Off
Title for image