Mother's Day Brownie Recipe with a Maple Syrup Twist
Posted by JAKEMAN'S MAPLE PRODUCTS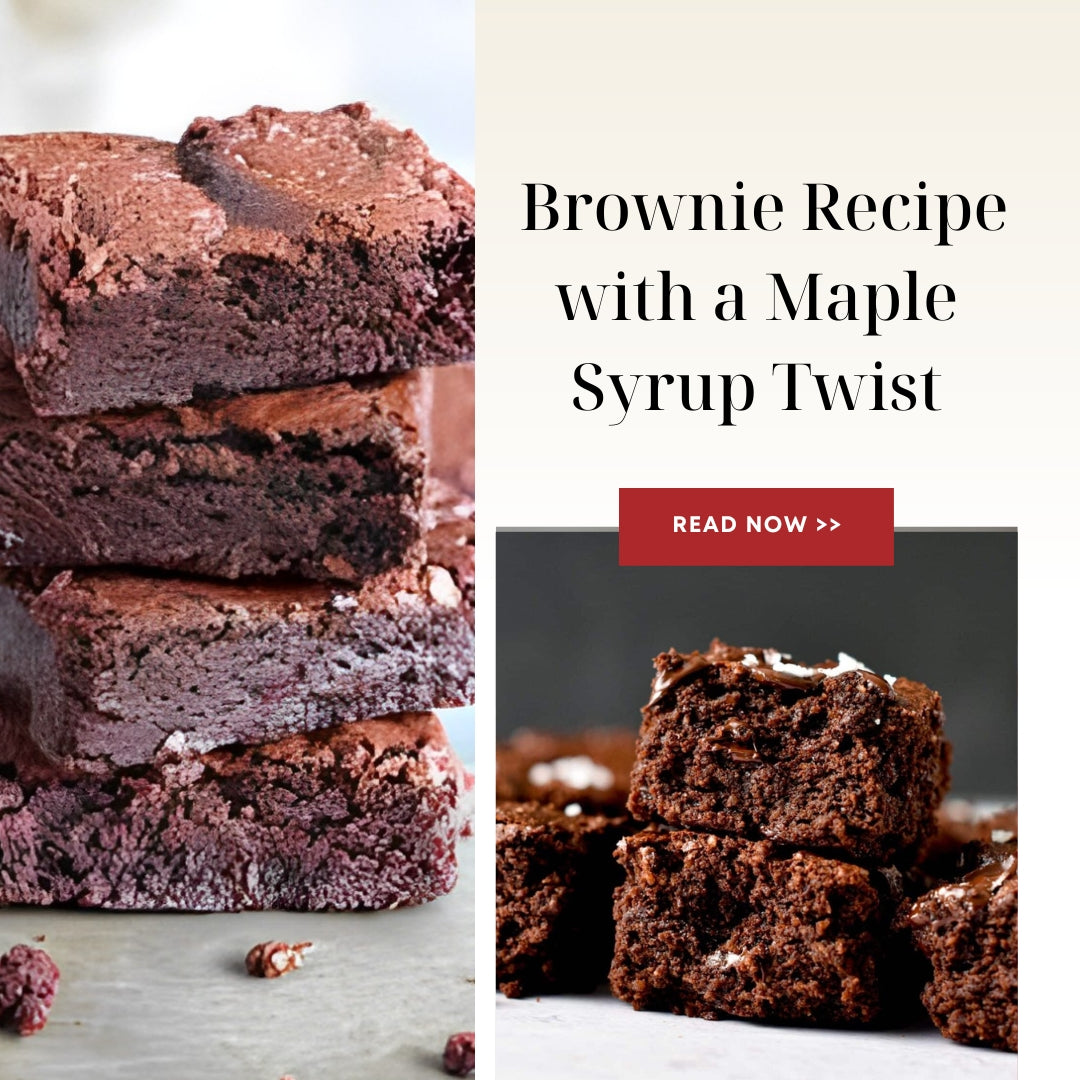 What better way to express your love and gratitude for the most significant lady in your life than by cooking her a tasty treat? Mother's Day is almost approaching. The ideal sweet treat to mark the occasion is a batch of these maple-flavored brownies. Your mother will be delighted by the combination of the rich, chocolatey richness and the sweet, cosy flavor of maple syrup.
We present you a straightforward yet decadent brownie recipe that is ideal for Mother's Day. These brownies with maple syrup are simple to make and will please your mother whether you are an experienced baker or a kitchen novice. So go ahead and give the woman who gave birth to you a sweet, homemade dessert that was cooked with love. Greetings on Mother's Day to all the wonderful mothers out there!
For the ingredients we will need:
1/2 cup (1 stick) unsalted butter, melted
1/2 cup unsweetened cocoa powder
1/2 cup all-purpose flour
1/4 teaspoon salt
3/4 cup granulated sugar
2 large eggs
1 teaspoon vanilla extract
1/4 cup pure maple syrup
Instructions:
Preheat the oven to 350°F (175°C). Line an 8-inch square baking pan with parchment paper.

In a medium-sized bowl, whisk together the melted butter and cocoa powder until smooth.

In another bowl, whisk together the flour and salt.

Add the sugar, eggs, and vanilla to the chocolate mixture, and whisk until combined.

Stir in the flour mixture until just combined.

Pour the batter into the prepared pan and spread it out evenly.

Drizzle the maple syrup over the top of the batter.

Bake for 25 to 30 minutes, or until a toothpick inserted into the center of the brownies comes out with just a few moist crumbs attached.

Allow the brownies to cool in the pan for 10 minutes, then use the parchment paper to lift them out of the pan and transfer them to a wire rack to cool completely.

Cut the brownies into squares and serve.
We would love to hear from you about the recipe! If you feel like you want some more brownies and change the maple syrup you've got to a better one make sure to try out and order Jakeman's Pure Maple Syrup!
Be sure to subscribe to our newsletter for more quick and easy recipes. Also you will be the first to learn more about our discounts, products and upcoming stories!
Collection 2019
Sale 70% Off
Title for image