Maple Glazed Pumpkin Seeds
Posted by JAKEMAN'S MAPLE PRODUCTS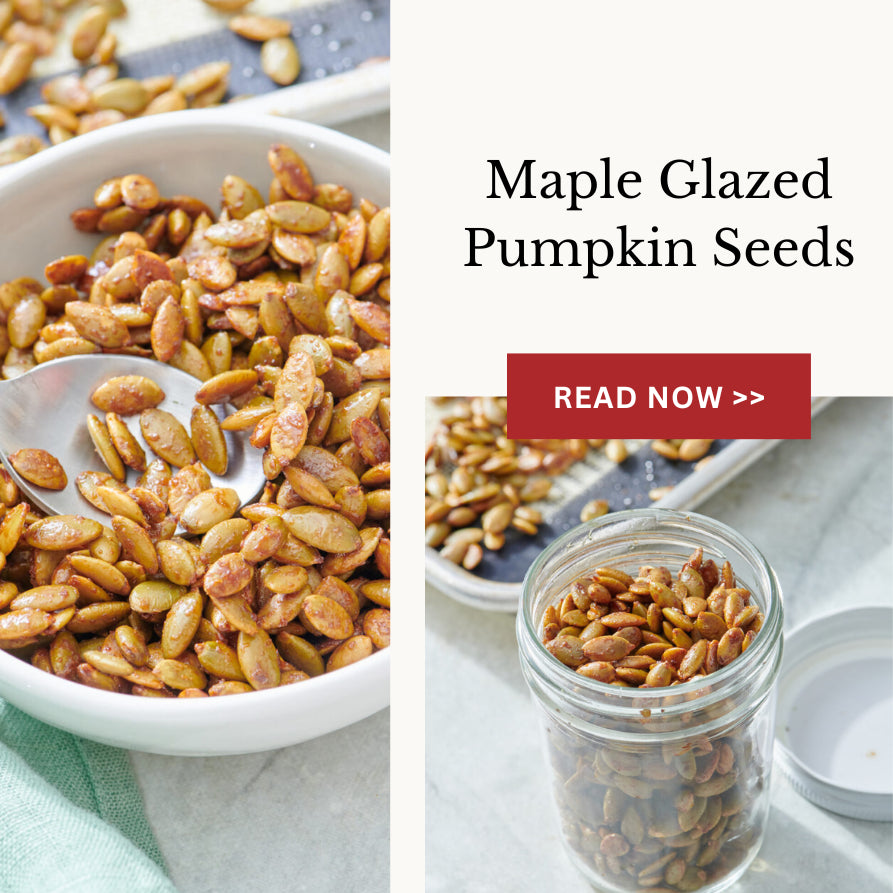 As the Halloween season creeps in, it's time to embrace the enchanting flavors of fall with our Maple Glazed Pumpkin Seeds. These little gems are more than just a tasty treat; they're a delightful embodiment of autumn's essence. The sweet and robust aroma of maple syrup, coupled with the warmth of cinnamon and nutmeg, transforms humble pumpkin seeds into an irresistible snack.
Ingredients: 
2 cups pumpkin seeds (cleaned and dried)

2 tablespoons Jakeman's Maple Syrup

1/2 teaspoon cinnamon

1/4 teaspoon nutmeg

1/4 teaspoon salt
Instructions:
Preheat your oven to 300°F (150°C).

In a bowl, combine the pumpkin seeds, Jakeman's Maple Syrup, cinnamon, nutmeg, and salt. Mix well.

Spread the coated seeds on a baking sheet lined with parchment paper.

Bake for about 20-25 minutes or until they become golden and crispy.

Let them cool before serving. They make a great Halloween snack!
Healthy Facts:
Pumpkin seeds are a great source of various vitamins and minerals, including magnesium, potassium, zinc, and iron.
The maple syrup in this recipe contributes antioxidants to the dish. Antioxidants help protect your cells from damage caused by free radicals, which can reduce the risk of chronic diseases.
Collection 2019
Sale 70% Off
Title for image