Cookies Recipes With Pure Maple Syrup
Posted by JAKEMAN'S MAPLE PRODUCTS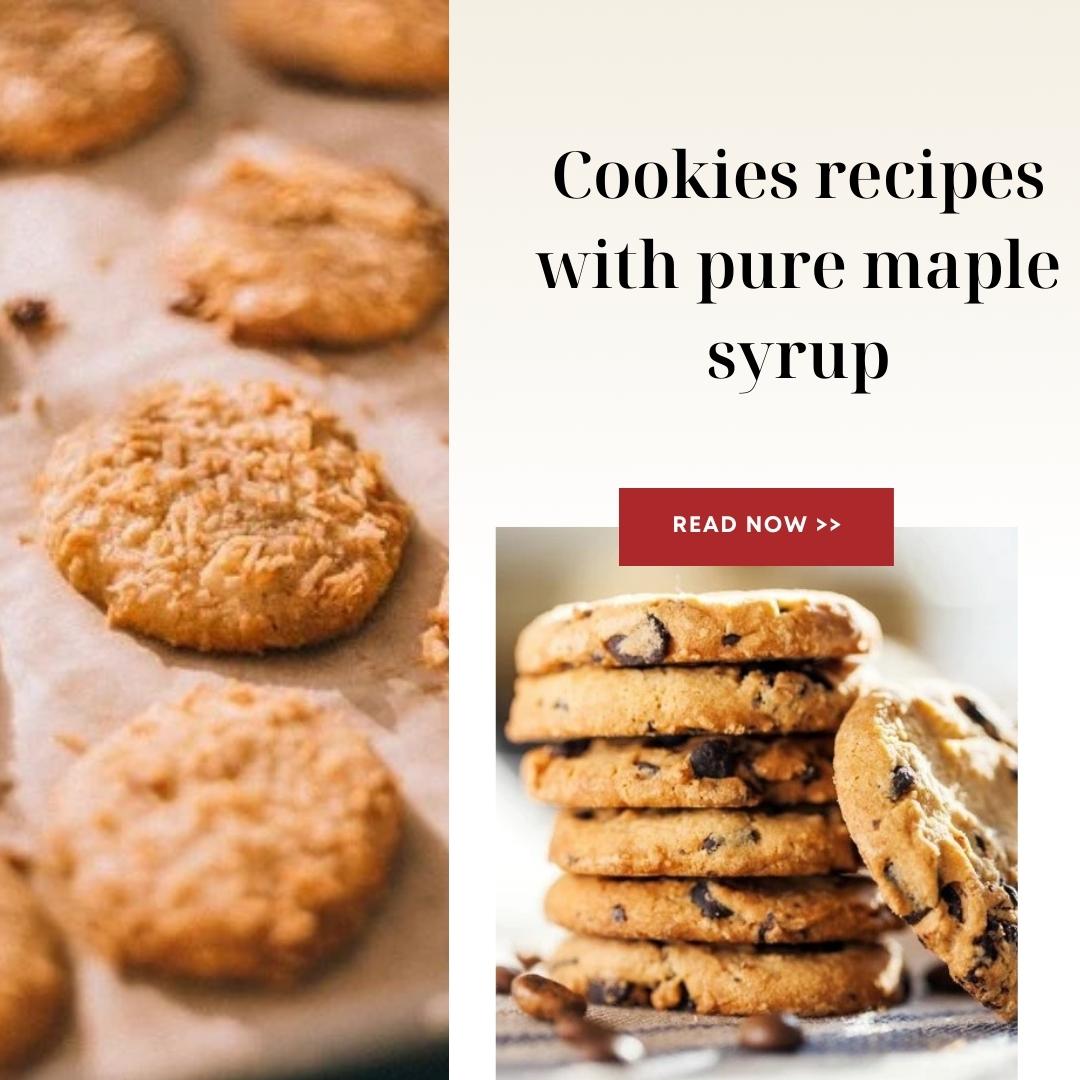 Are you looking for some cookie recipes that are easy to prepare and also have a great taste? Great! We prepared 2 easy cookie recipes that are ideal for those who want to try the different and authentic taste of pure maple syrup! We assure you that they are the best recipes and your family will appreciate them! Let's get to work!
1. Simple cookies with Canadian maple syrup!
We love recipes that include maple syrup, especially if it is authentic from Canada! The best part is that you can prepare this recipe in 20 minutes and all you have to do after is cook them for 12 minutes. 
Ingredients:
-225g butter, softened
-110g sugar
-275g plain flour
-1 tsp cinnamon or other flavors (you can use vanilla extract)
Method:
-Before starting the preparation of the cookies make sure that you heat the oven. It is recommended to wait 15 minutes before adding the cookies to the oven.
-Add the cream butter and sugar to a bowl and mix them. After you have a creamy texture add the flour.
-In this step, you can add additional ingredients into your mix! If you love chocolate, vanilla or cinnamon, add them!
-Bring the mixture together and form a dough.
-Let the dough rest for 20 minutes and after that, you can start preparing your cookies. 
-Take small circles out of the dough and flatten them. In this step, you can add them in the oven. 
- Let them bake for 12 minutes.
-For a better taste, use pure maple syrup as a topping.
2. Canadian Maple Cookies
If you are looking for a traditional recipe, this is it! What better way to try the authentic taste of maple syrup than with an easy cookie recipe? And as a little secret, this recipe is perfect if you want a sweet and soft dessert!
Ingredients:
-1 cup unsalted butter
-1 cup brown sugar
-1 egg
-1 cup of pure maple syrup
-1 tsp vanilla extract
-4 cups of flour
-2 tsp baking soda
-1⁄2 tsp salt
Method:
-Heat the oven
-In a large bowl make sure you mix very well the unsalted butter, brown sugar
-After you have a creamy texture add the egg, maple syrup, and vanilla extract
-Add the flour, baking soda, and salt. Mix until you have a dough.
-Make little balls from the dough, flatten them, and put them in the oven.
-Bake for 10 minutes.
We love cookies especially when they are quick to make! Maple syrup is the ingredient that can add a touch of flavor to any recipe! If you do not have enough time to prepare these cookies, we have the ideal solution! 
Try our Jakeman's Maple Cream Cookies! Our Maple Cream Cookies use 100% pure, Ontario maple syrup and contain no artificial colors, trans-fats, or hydrogenated oils. Each case contains 18 cookies and is available in a variety of scenic, Canadian packaging. Order yours today!
If you still wondering take a look at the ingredients list: enriched wheat flour, icing sugar, shortening (palm oil, canola oil, modified palm oil), glucose-fructose, corn starch, salt, maple syrup, sodium bicarbonate, natural flavor, ammonium bicarbonate, soy lecithin.
Collection 2019
Sale 70% Off
Title for image