Maple Pecan Fudge
Posted by JAKEMAN'S MAPLE PRODUCTS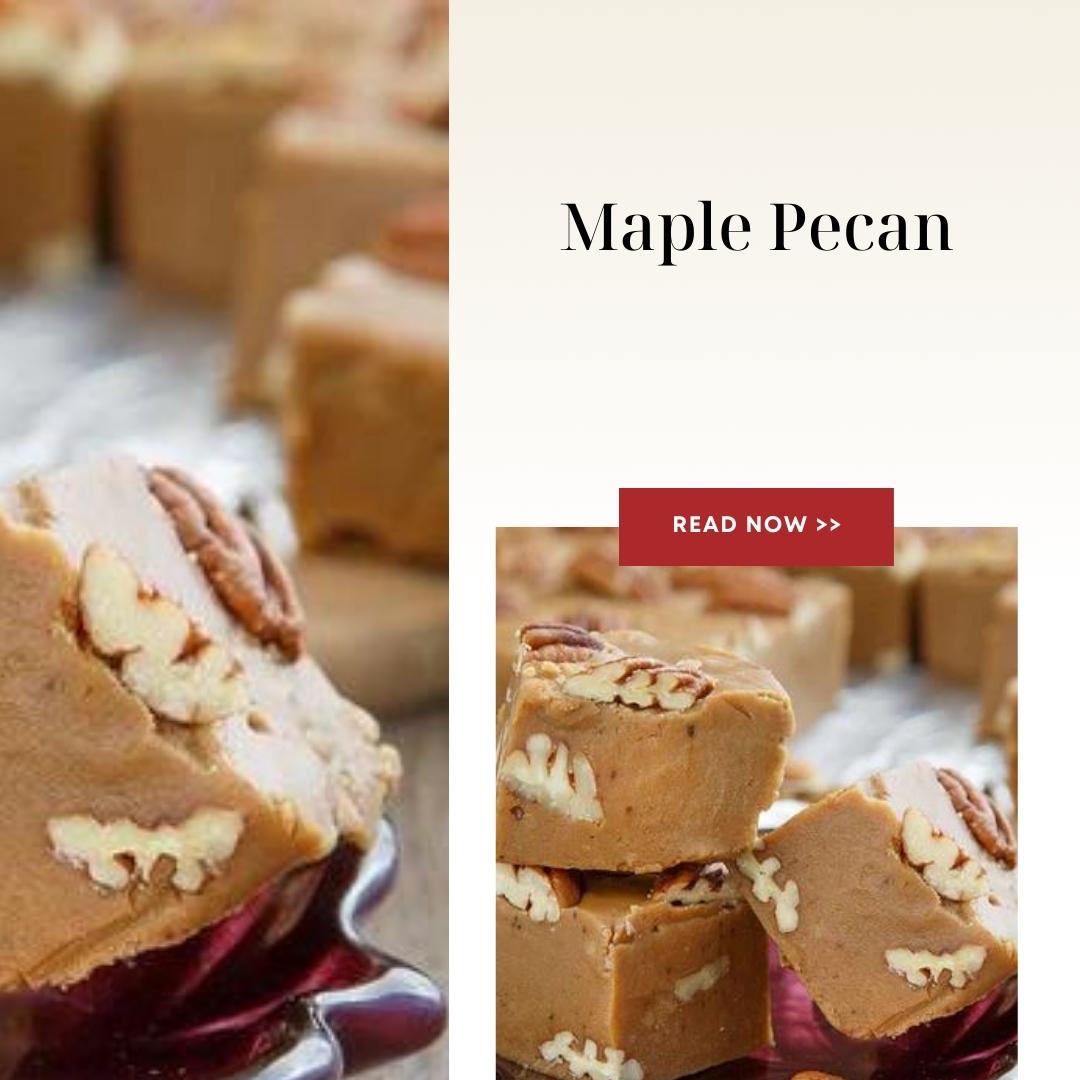 Are you looking for a delicious cookie dessert? Here we go! 
We prepared an easy Maple Pecan Fudge recipe that is ideal for those who want to try the different and authentic taste of pure maple syrup! We assure you that they are the best recipe and your family will appreciate them! Let's get to work! 
Makes about 2 pounds
Ingredients : 
- 2 cups pecans
- Unsalted butter (for pan)
- 4 cups pure maple syrup
- 2 cups heavy cream
- 1/2 teaspoon kosher salt
STEP 1 
Preheat the oven to 350 ° F. Pecans should be toasted on a rimmed baking sheet for 10–15 minutes, tossing once, until aromatic and slightly browned. Allow cooling before coarsely chopping.
STEP 2
Butter a loaf pan in the meantime. Using a candy thermometer, place a large heavy-bottomed pot or Dutch oven over medium heat. Bring to a boil, constantly whisking the maple syrup, cream, and salt. Stop whisking and cook for another 40 minutes, or until the thermometer reads 238°F. Remove from the fire and set aside for 40 minutes to cool to 130°F.
STEP 3
Transfer to a stand mixer with the paddle attachment (or an electric mixer or a wooden spoon) and beat on medium speed for 12 minutes, or until the fudge is firm and opaque. Mix in the pecans. Scrape the fudge into the pan and level the top. Chill for 2 hours or until cold and stiff.
For a better taste, use pure maple syrup as a topping.
Collection 2019
Sale 70% Off
Title for image