Healthy Oatmeal with Pure Maple Syrup
Posted by JAKEMAN'S MAPLE PRODUCTS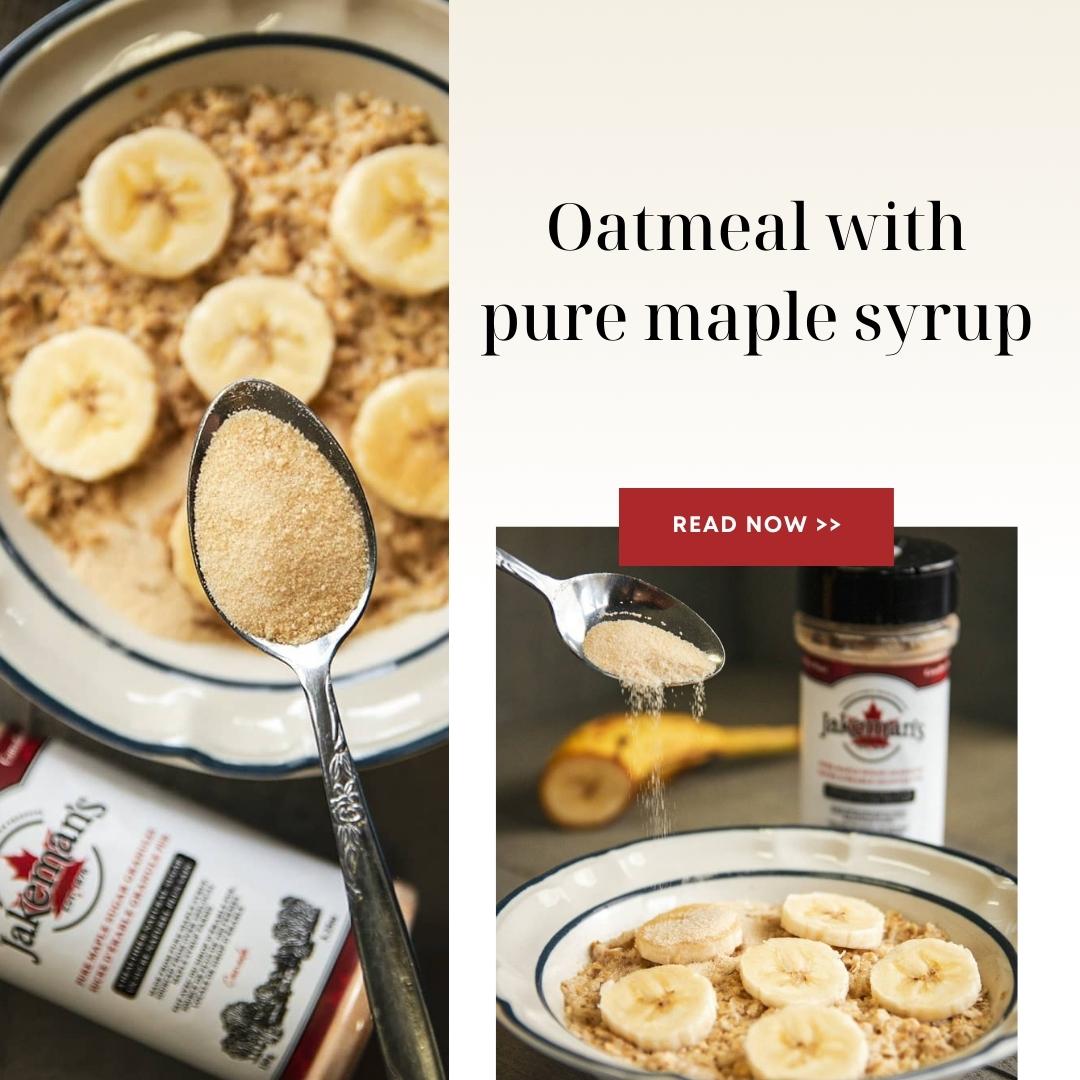 Breakfast is one of the most important meals of the day. Even if you have a busy day, we recommend you not to skip breakfast. We come to your aid with a wonderful recipe that is very easy to prepare. Our Oatmeal recipe is quick and delicious - perfect as part one in your morning routine!  And the best part? You can add whatever ingredients you want. We just come to your aid with a recommendation
For this recipe, you will only need 10 minutes and a few ingredients. We love to prepare it for the simple fact that it is healthy and at the same time very delicious!
Ingredients:
- Oat
- Fruits
- Vanilla extract
- Milk
Method:
- In a pot, add the oats, milk, and sugar maple together.
- Once the ingredients come to a boil, stir constantly.
- Remove from the heat when the ingredients have the desired texture.
- Add fruit slices and maple syrup
It is one of the fastest recipes and requires a small number of ingredients. It is very easy to prepare and ideal for breakfast or a snack between meals. We recommend you try this recipe with pure maple syrup. We are sure you will love it
Collection 2019
Sale 70% Off
Title for image