Which maple syrup grade is the best?
Posted by JAKEMAN'S MAPLE PRODUCTS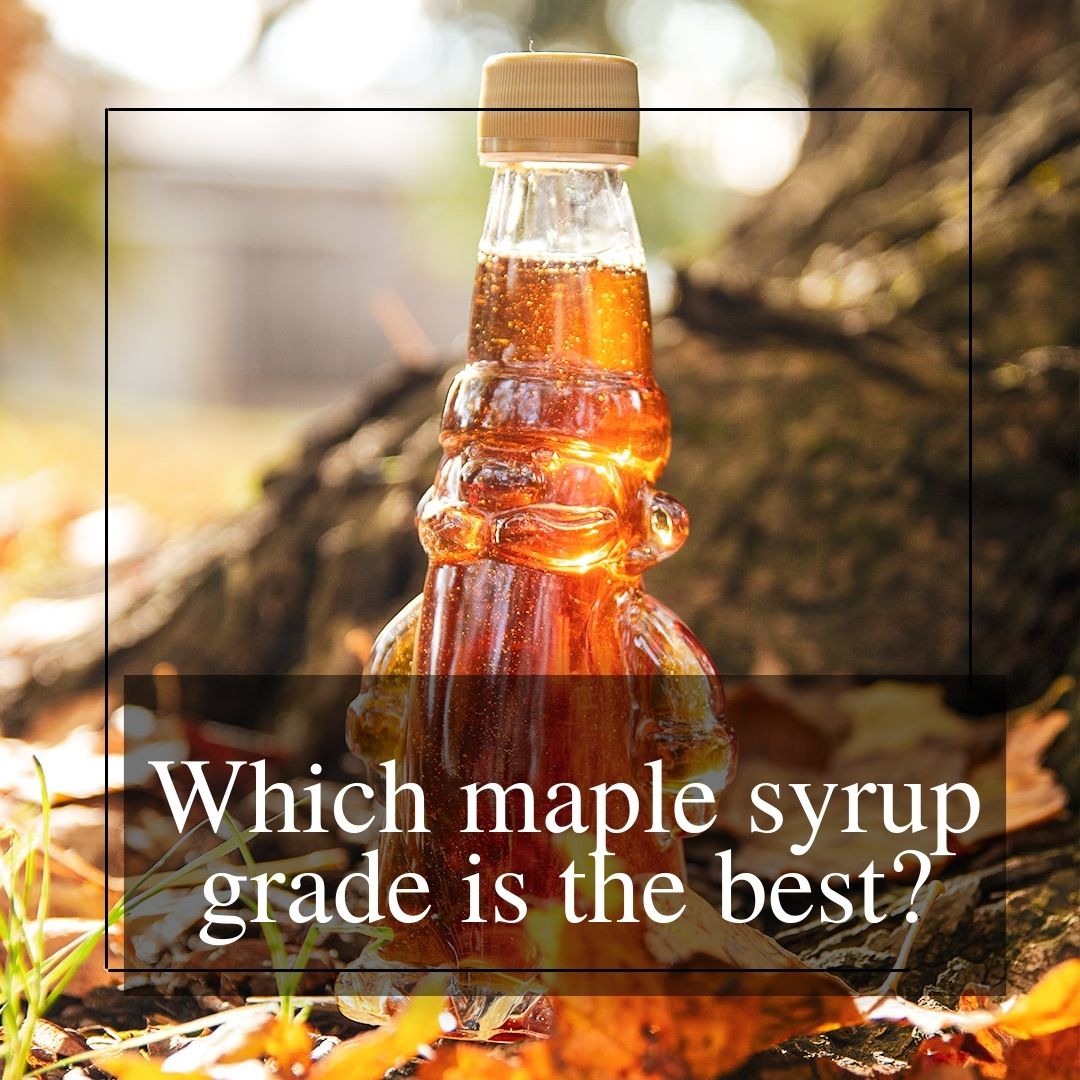 Maple syrup is a wonderful ingredient for your recipes and people love it for its health benefits. But did you ever ask which maple syrup grade is the best? Not all pure maple syrups are the same and what differentiates them is the color and flavor! These elements determine the grade of pure maple syrup.
Maple syrup grades
1. Golden - delicate flavor and lightest color
This maple syrup grade is the one with the lightest color in the series and except for the other grades with a strong flavor, it has a delicate taste. It is recommended for those who want to try a simpler taste and add some sweetness to their recipes. This grade is produced at the beginning of the season.
2. Amber - rich flavor and light amber color
As you can probably guess, the second grade of maple syrup has a darker color than the golden grade, and also the taste is more intense. The specialists assign the taste of the amber grade with the pure maple syrup. 
3. Dark - robust flavor and dark amber color
If you want your pure maple syrup to have a strong taste, we highly recommend choosing this grade. One interesting thing about maple syrup is that the darker the color, the more intense the taste. 
Even if the taste is more intense, it still retains its nutritional properties and sugar values but the quality and sugar content is the same.
4. Very dark- robust flavor and the darkest color
This maple syrup grade is usually produced at the end of each season and it is a great choice for those who like to add a strong taste to their recipes, especially for cookies!
Jakeman's Pure Maple Syrup - Grade 'A' Amber
The Jakeman family has been producing our award-winning blend of 100% pure Maple Syrup since 1876. We work closely with farms and rural communities all over Ontario to bring you the freshest, purest, Maple Syrup we can offer. Our hope is that you will enjoy it as much as we enjoy making it!
Certified Vegan, Kosher, and Halal, our Grade 'A' Amber maple syrup is the perfect balance of flavor: not too light, yet not too dark.  If you want to enjoy Canadian maple syrup with a rich flavor and great taste visit our pure maple syrup collection!
Collection 2019
Sale 70% Off
Title for image