Pancake Fundraiser Results
Posted by JAKEMAN'S MAPLE PRODUCTS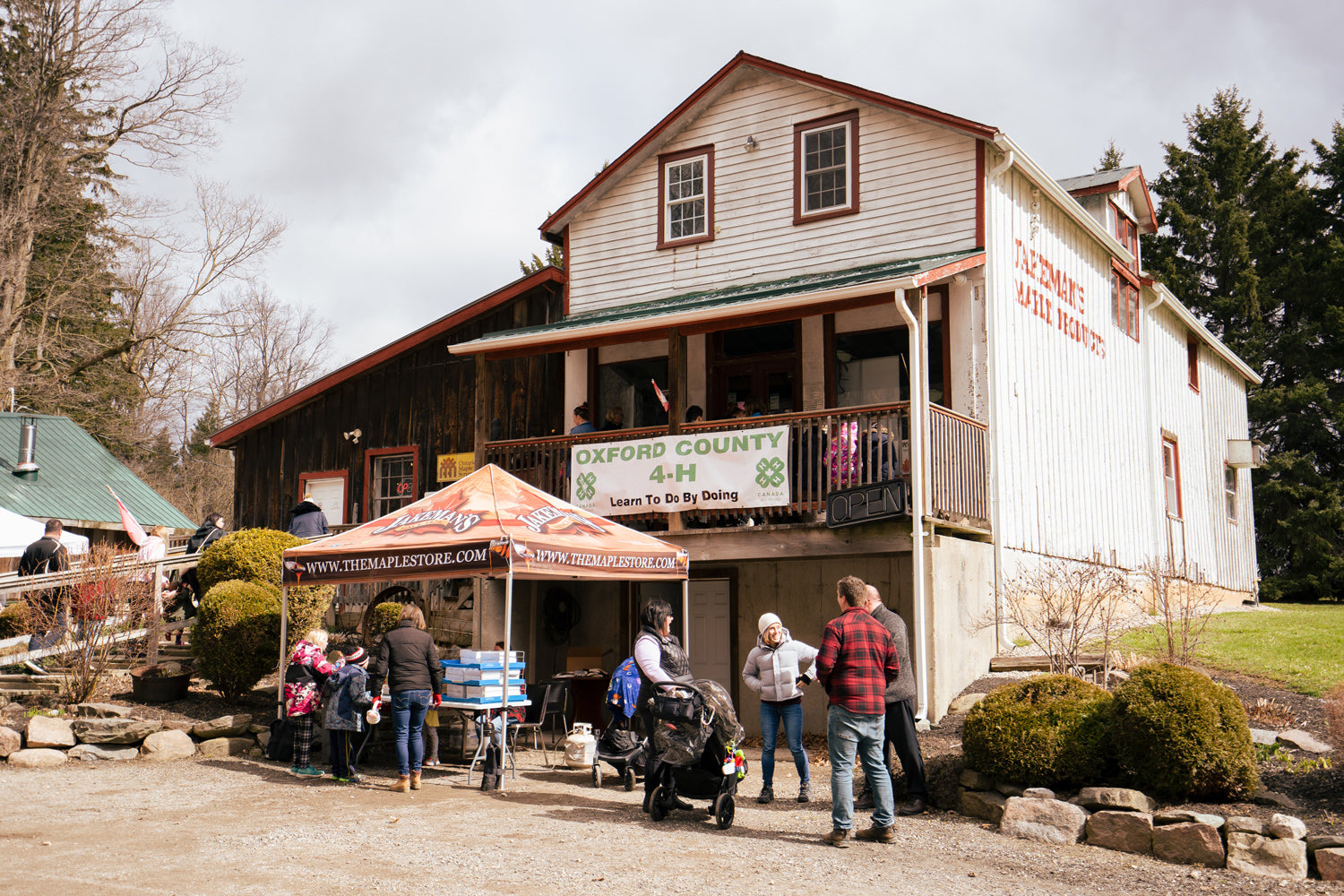 We are happy to announce that our 2022 pancake festival for the 4-H Canada clubs of southwest Oxford county was a success! 
On 9-10th April we organized the event after a short pause caused by the COVID-19 restrictions. The event was really great and we were glad to see that so many people participated! There were over 500 people attending and we saw so many smiling faces!
We wanted to thank all our local vendors that participated in this journey! We are happy to know that we can count on you for future editions!  A part of the local vendors that participated: 
- Poppin Kettle Corn
- The Great Canadian Honey Company
- Kristi's Market Kitchen
- Little Tracks Petting Zoo
- Nashy Cakes
- Home & Heart Community with Holly
- Oxford District Women's Institute
- Banjo Man
For this festival, there were no tickets! People simply ordered from the pancake menu in the store to help with the fundraiser for 4-H. There were lots of things to do while people waited for pancakes such as a petting zoo, trail walks, and banjo players.
It would not have been possible without the help of everyone who came out. We are already looking forward to next year's festival! 
Collection 2019
Sale 70% Off
Title for image