Maple Pecan Crescent Pull-Aparts
Posted by JAKEMAN'S MAPLE PRODUCTS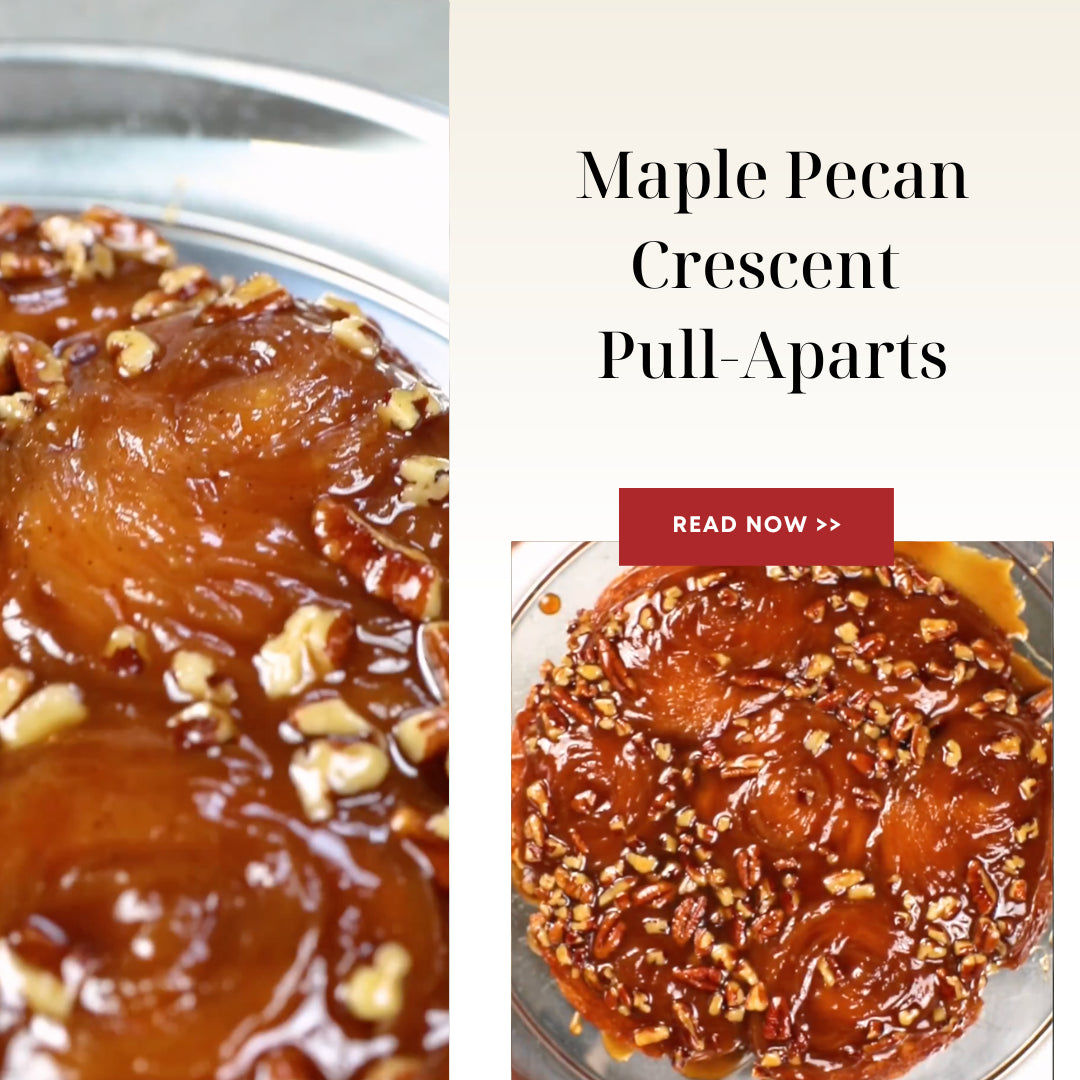 Indulge in a sweet and nutty delight with our Maple Pecan Crescent Pull-Aparts! 🍁🥐 This easy-to-make recipe will leave your taste buds dancing with joy and your house smelling like a maple wonderland. Whether it's for a lazy weekend breakfast or a cozy evening treat, these pull-aparts are sure to impress and satisfy.
Here's what you'll need:
Now, let's get started!
First, preheat your oven to 375 F. Then, grab an ungreased cake pan and place the butter, maple sugar, and maple syrup inside. Pop it in the oven for about 5 minutes or until the syrup bubbles on the sides. Once it's ready, mix in the pecans and set aside.
Next, remove the Pillsbury Crescent Rolls from the can and slice them into rolls of your desired thickness - but don't unroll them! In a small bowl, mix together some more maple sugar and cinnamon, and dip both sides of each roll into the mixture. Arrange the rolls over the syrup mixture in the pan.
Bake for 20 minutes or until golden brown. Once they're ready, let them cool for just a minute, and make sure the sides aren't sticking to the pan. Then, turn the pan upside down onto a serving plate and watch the magic happen!
These pull-aparts are best served warm, and they pair perfectly with a cup of coffee or tea. Enjoy them with your loved ones, and let us know what you think! 😍
Collection 2019
Sale 70% Off
Title for image